Sunday, April 14, 2013
the competing 'state of the media' stories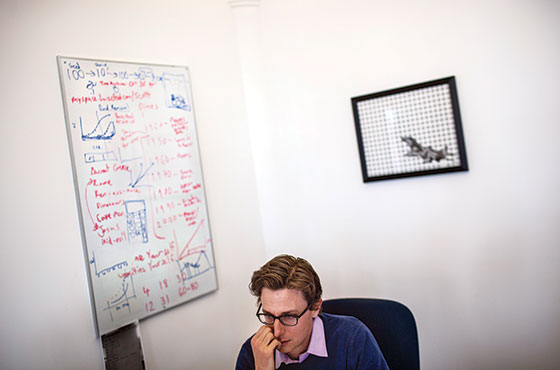 new york mag, april 15 issue:
story1-old media complaint "…the reigning giants have nearly always been caught napping by transformative change"
story2-new media solution "(Peretti from Buzzfeed)…doesn't care whether a post is produced by a journalist or sponsored by a brand, so long as it travels."
Surely they did this on purpose…and then magazine #2
new yorker, april 8 issue:
story1-old media complaint cloaked in new media-fangledness
"lengthy investigative pieces are rare on all-digital platforms…"
&
"what are the new business models that will support it…"
story2-new media story in the very same issue:
"Vice's biggest novelty is not its unruly journalistic techniques but it's ability to make money in the Internet age."
Did they collaborate at all?
Did they think to make these two into one?

Or at least provide more comprehensive looks?

Monday, April 1, 2013
verge has reported that the nook is on its last legs as an entity of barnes & noble. what could they have done differently?
5. never make a tablet. at least not when B&N did.
the nook was too late in an a hot product segment.
4. consolidate the number of stores.
this is still a possibility. a smaller footprint with excellent shipping prowess—who's in?
3. digital ebooks are obviously not going away, but that means…
just make your app really killer with loads of deals. the bookstore space is still up for grabs, and with continual app features (annotations, author extras, innovative ways to navigate like keywords or themes) could have saved/enhanced the business more than the Nook could at a lower cost.
2. or you really want a hardware device? keep it low & low.
make it low tech to compete with the lowest Kindle and low price as an entry point for the hardcore reader communities—i'm talking mystery, sci-fi, and romance. it's not sexy, but if you would become the key device for those groups, you're set.
1. author services.
yeah, this is a page from amazon, but you free up your space to self-published authors (for a limited time…say 2 months?) in a regional area with a hefty fee and you have one key ingredient that Amazon doesn't have: floor space. friends & family come in and snatch these up, and then the books go away unless the author re-ups again, but they'd always be available online. maybe keep the bestsellers, but otherwise there are happy authors who recommend your store to their friends.
Tuesday, December 11, 2012
the idea of 'subcompact publishing' and making digital publishing easier, freeing itself from legacy-driven models
Monday, July 23, 2012
So many wrong assumptions about the Aurora shooting. From Columbia Journalism Review.
Monday, June 11, 2012